The foundation of Bodegas Corral, the home place of Don Jacobo, over a hundred years ago was due to the foresight of Saturnino Daroca, a born and bred Riojan grower and winemaker, who started planting his first vineyards in Sojuela, a small village near Navarrete.

His daughter married Martin Corral who contributed his name and family crest to the winery, a reminder of its family nature to this day.
In the fifties with the involvement in the business of the third generation of the family, Gregorio and Florencio Corral, the bodega spread into new markets.
It was the beginning of a notable increase in the commercial activity of the enterprise. The new cellars in Navarrete were built in 1974, in order to cope with the growing demand, but always maintaining the highest quality of winemaking and craftsmanship. In the same year, the family run management changed into a shareholding owns by Riojan families.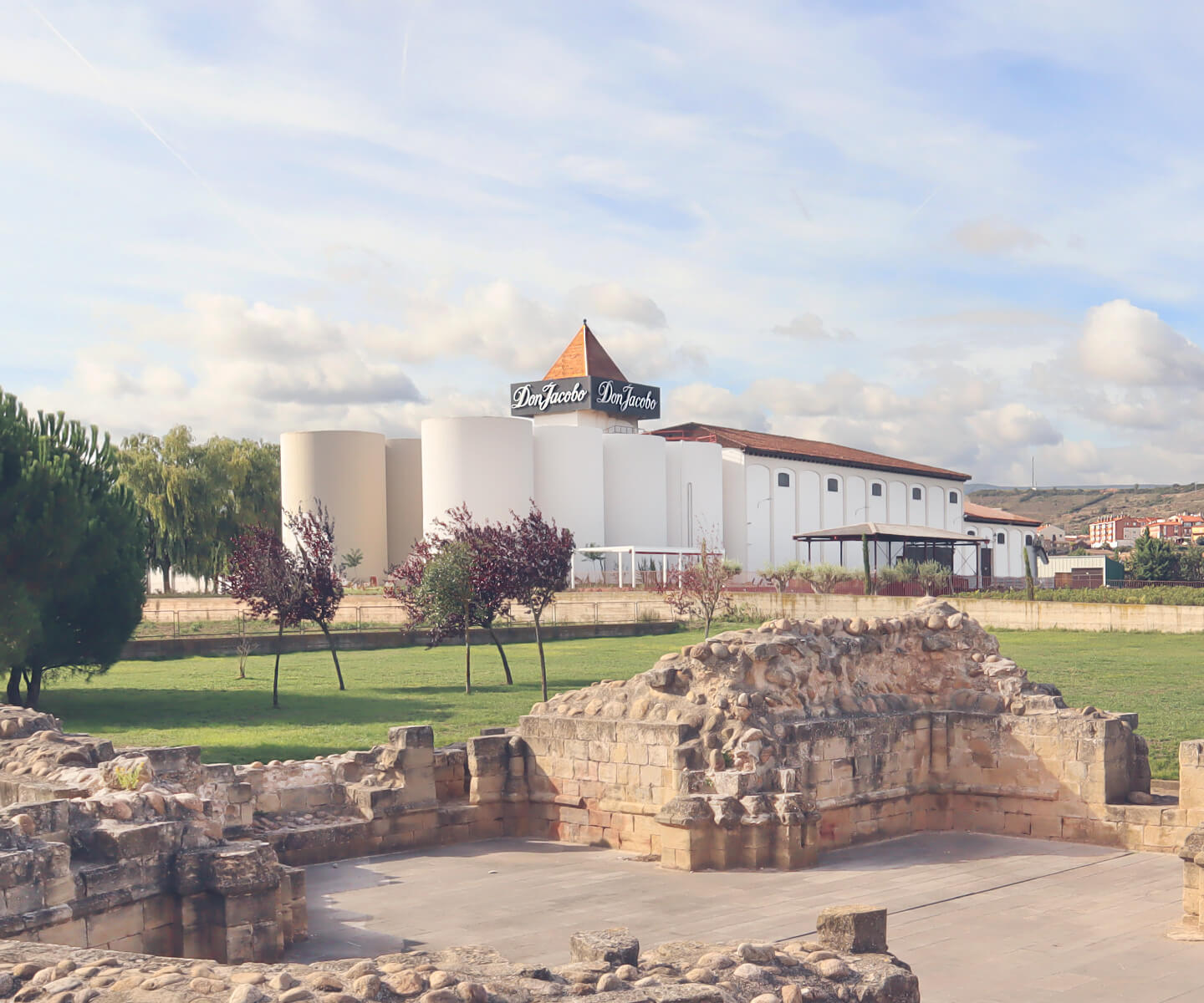 Bodegas Corral is located on the original pilgrims route known as Ruta Jacobea or Way of St. James, entering from the North and from Navarre. It was here that the San Juan de Acre Pilgrims Hospice was built and some of its ruins can still be seen on our estate.
In this priviledged place, where Pilgrims shared the knowledge and experience picked up along the way, wine culture increased its learning with every little contribution from each traveller.
The essence of Bodegas Corral is knowledge of the art of wine; knowledge of the arcane and volatile, which solely in this location was passed on from traveller to traveller.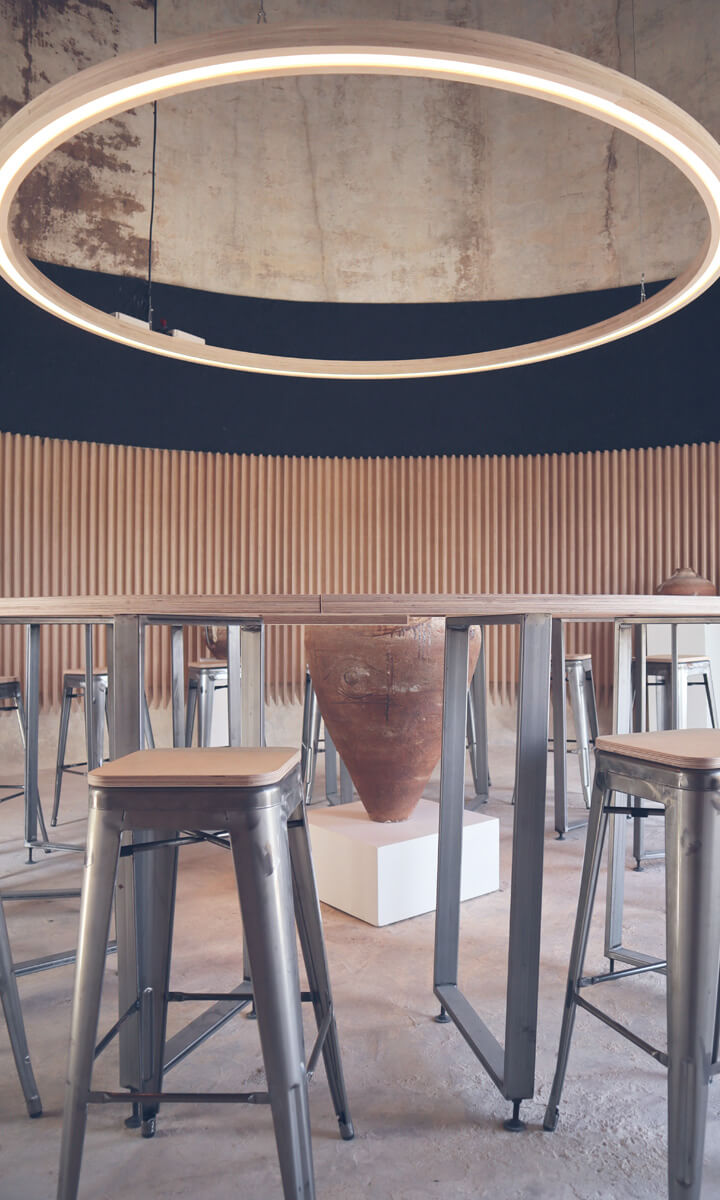 A winery

to feel the wine
Bodegas Corral, as well as the facilities for making our wines, offers spacious rooms dedicated to share the Wine Culture, a room for Tasting courses, Multimedia room and Private Dining room.
All this has allowed us to develop during the last years a wine tourism program in order to provide a professional and cared visitor's service with a complete range of activities inside the winery and by the vineyard.